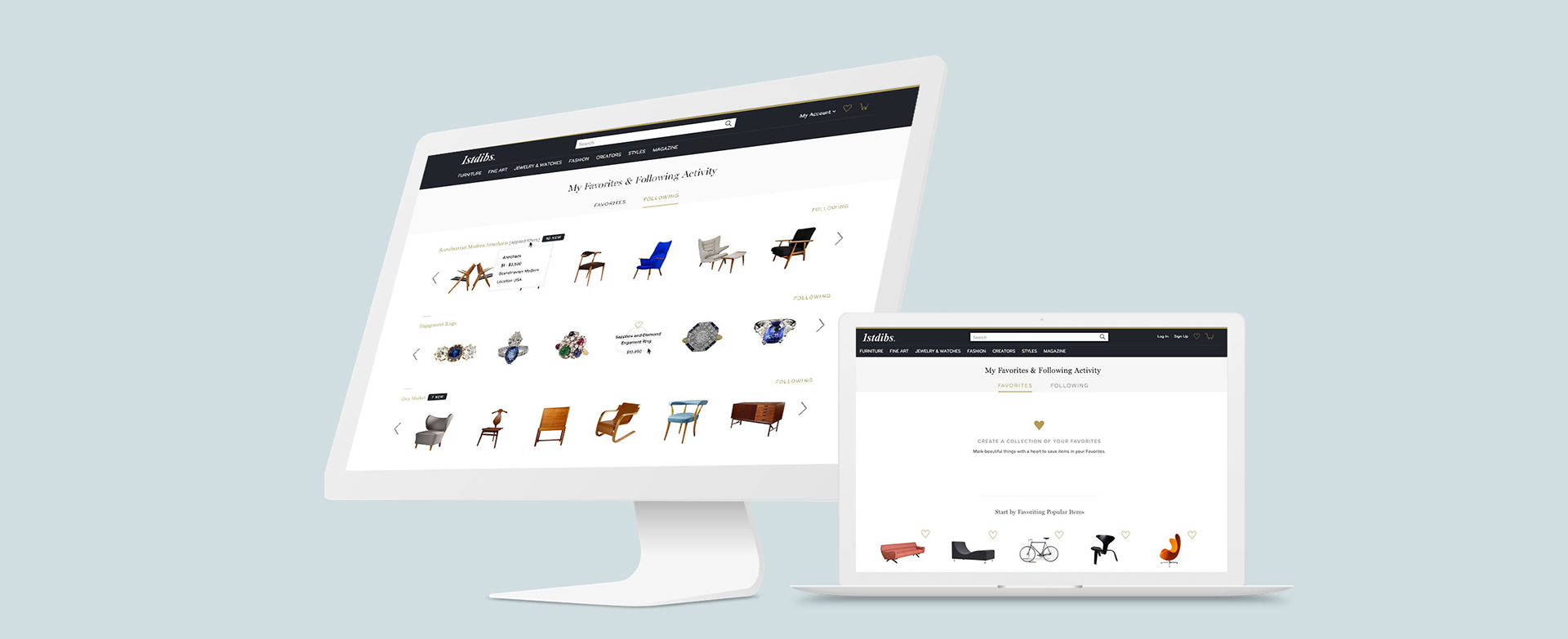 Problem: The Favorite and Following page was outdated, unattractive, and not intuitive to use or access as a user. The page lived under the 'My Account' tab and users barely knew of it's existence - even so when entering the page there was nothing visually appealing to see, reference or come back to.

Goal: Update and enhance the Favorite and Following product to build a personalized and engaging user experience that keeps users coming back for more, and to drive awareness to encourage usage of the feature. It is proven that those users who have saved / 'Favorited' an item or 'Followed' a search, are much more likely to result in a purchase.
The Redesign: The Process from Start to End
Like any large project, competitive industry analysis was very important. I looked at the comparable marketplaces in our industry as well as other well known ecommerce sites that have a fluent and engaging experience when it comes to saving items. 
Low-level wires - cutting and pasting - into the existing framework followed once there was sufficient sign off on the overall goal of the project. By doing this exercise, tons of iterations came out of it in a very quick and scrappy way. By the end, there were a handful of clear 'winners', to iterate on.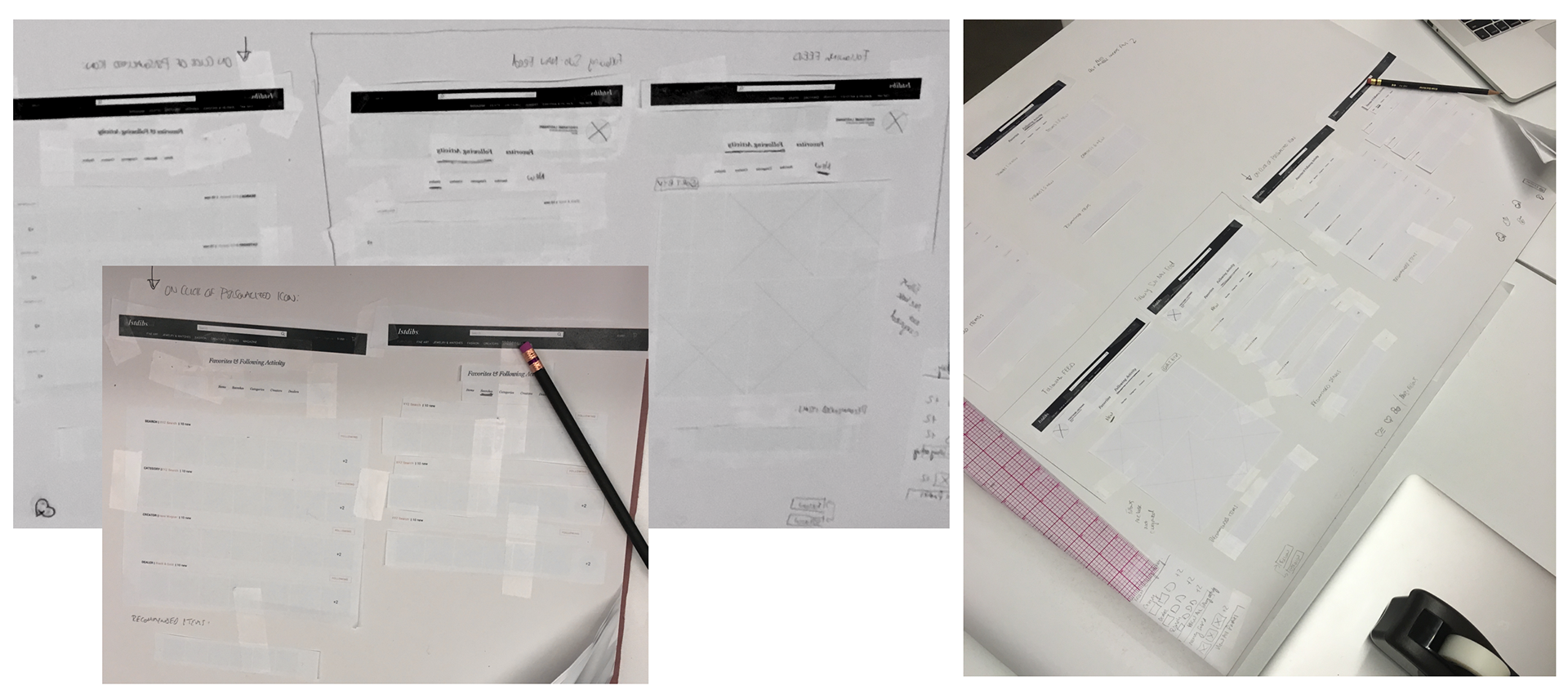 From a UI/UX standpoint, this had to be simple - there is no reason to try and over complicate a feature that is meant to engage users and showcase their favorite pieces. However, being simple still means it needed to be functional, engaging and intuitive. 


Before and After Side by Side
As you see, the initial design far too much text, no imagery - generally unappealing and link overload. With the new design, one can view all of their recent searches through a carousel on this page, favorite and see prices simply by scrolling and hovering. 

Final UI & Interaction for Mobile and Web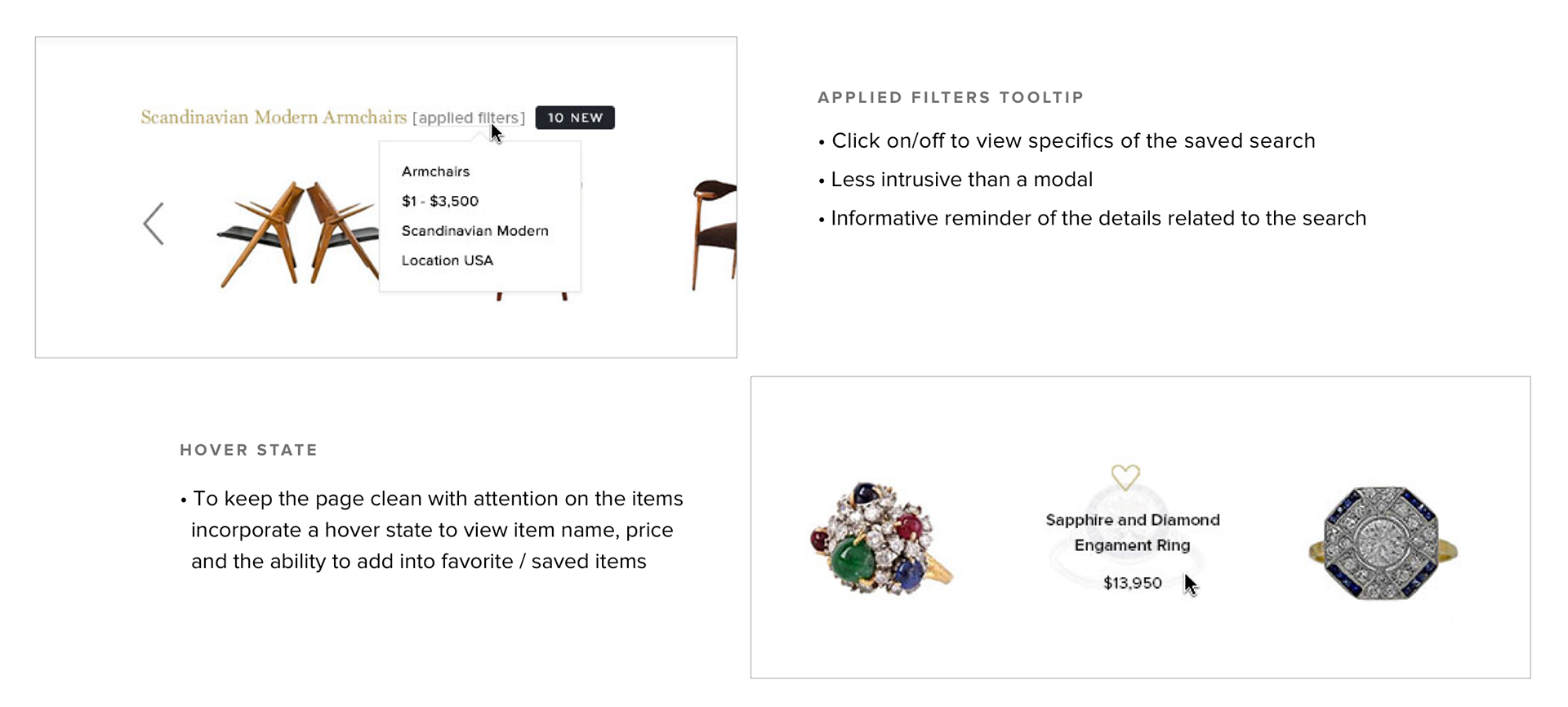 Engaging and intuitive layout that is not overwhelming for the user. It is enjoyable to scan through new items, click through to see more from either the dealer or relative to the search, and it is easy to remove items from a list if they're no longer interested or have found what they're looking for.