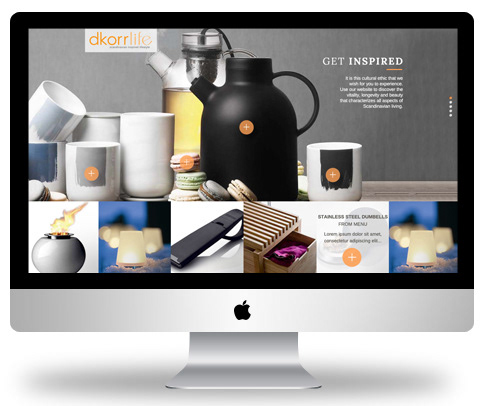 Dkorrlife is a startup that specializes in Scandinavian inspired design products. Everything on the site is meant to be functional and serve a purpose. The mission is to be the 'next step up' from IKEA. In other words, sell beautiful design that is affordable while not lacking quality. The pieces are unique, while being minimal. And every item sold comes from an individual designer, ie. not mass produced.
The goal of this design was to bring the user into the environment, make them feel comfortable and at home. There is intentionally a lot of imagery displayed because images can say more than words, and words can quickly clutter a page. The imagery is not overwhelming, but meant to be engaging as each piece has it's own story.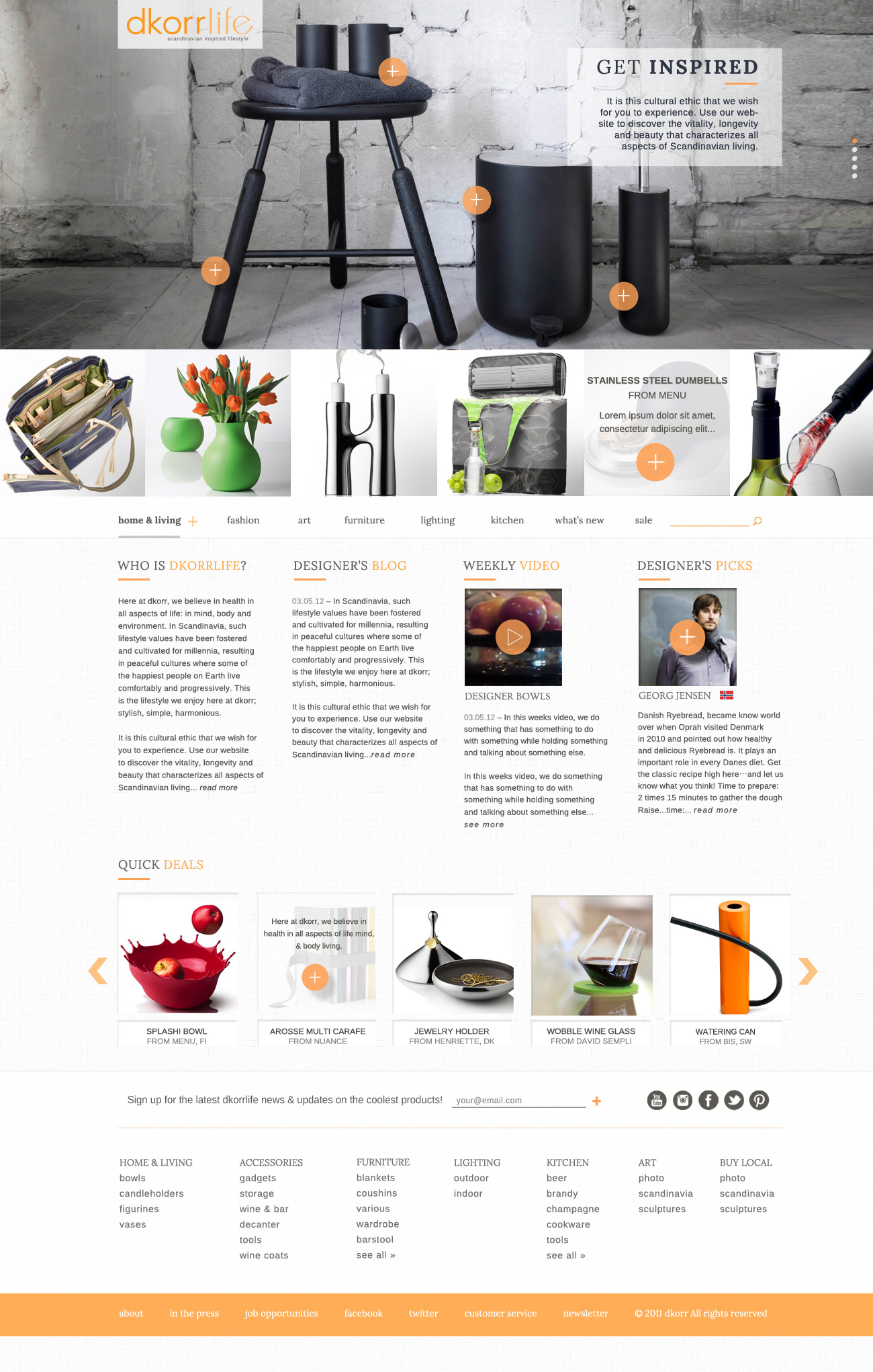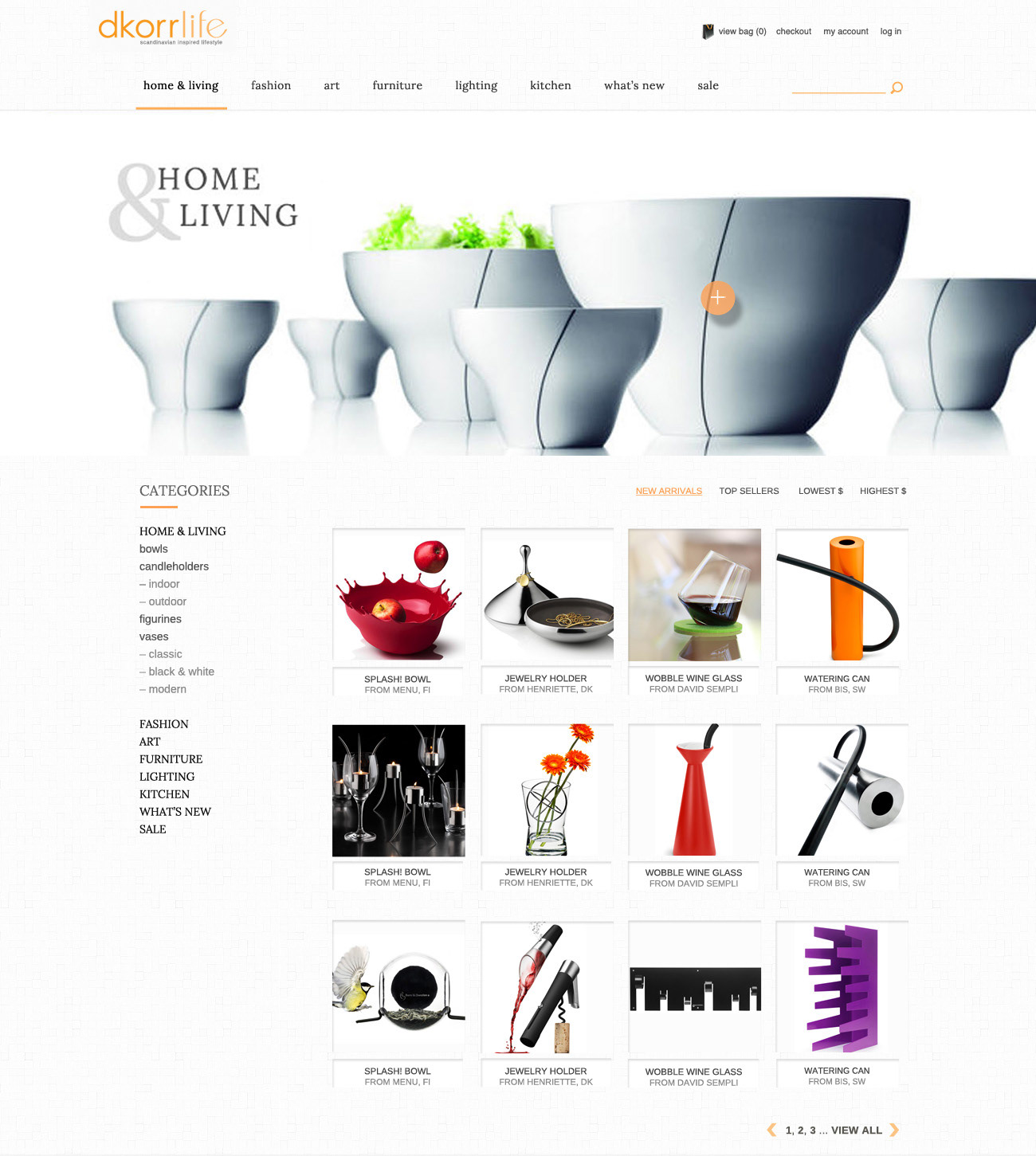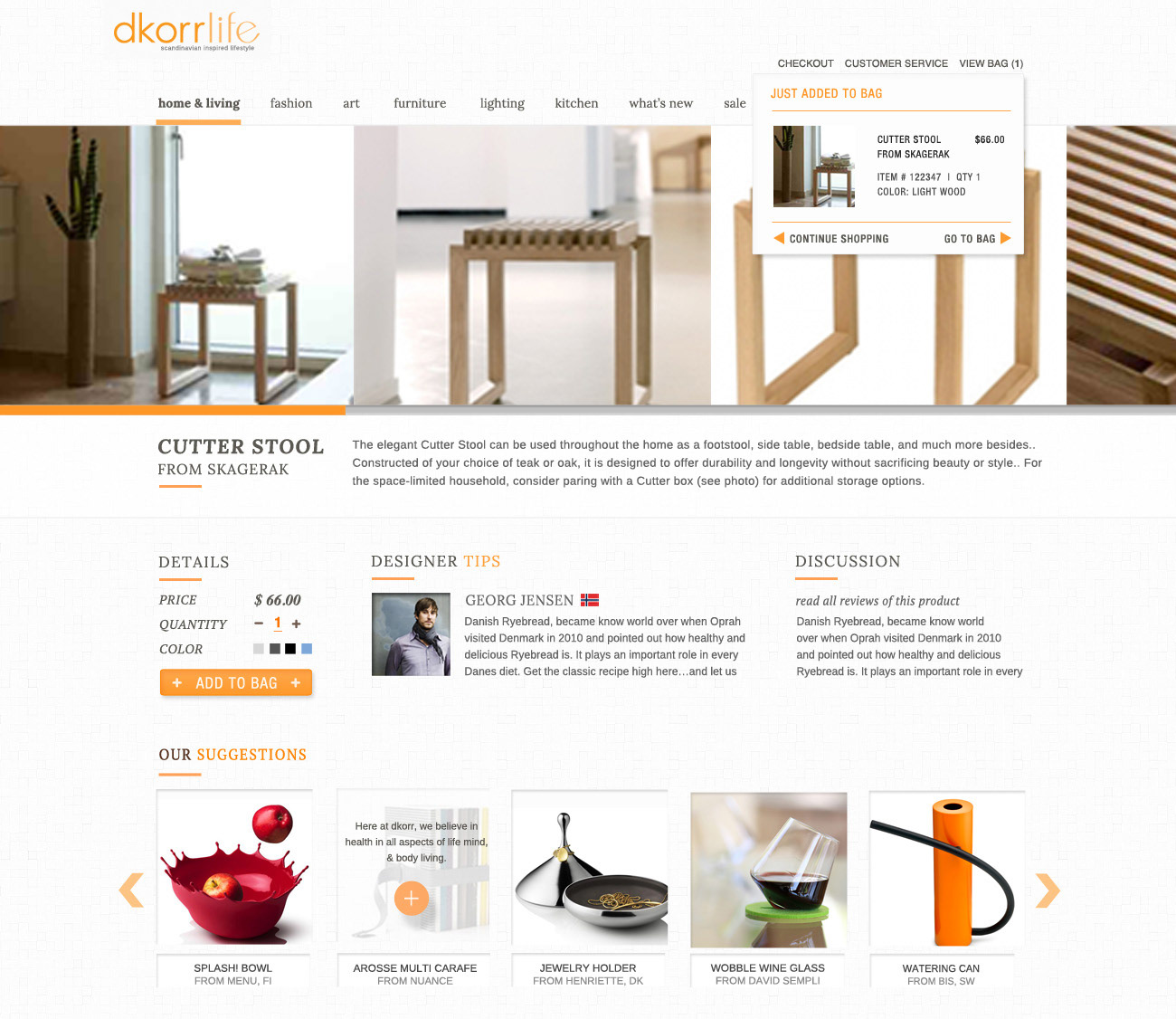 New items and new designers are introduced weekly. In order to keep the site interesting and engaging the home page and product vertical banners had to frequently update to highlight new pieces.