Problem
: On average only 7% of new users were completing registration after saving their first item. This left 93% of new users who are not registering even though they initially expressed interest and engagement by clicking to save an item. 
Solution
: Introduce a 'Quick save' feature. This feature allows for a user to save up to three items before being prompted to sign up for an account. 
Result
: By allowing users to browse and engage with 1stdibs before requiring registration, they were more likely to sign up after they could fully interact and see the benefits of having an account. Allowing users to save prior to registering gave 1stdibs an 18% lift in new user registrations. The majority willingly signing up after the second save.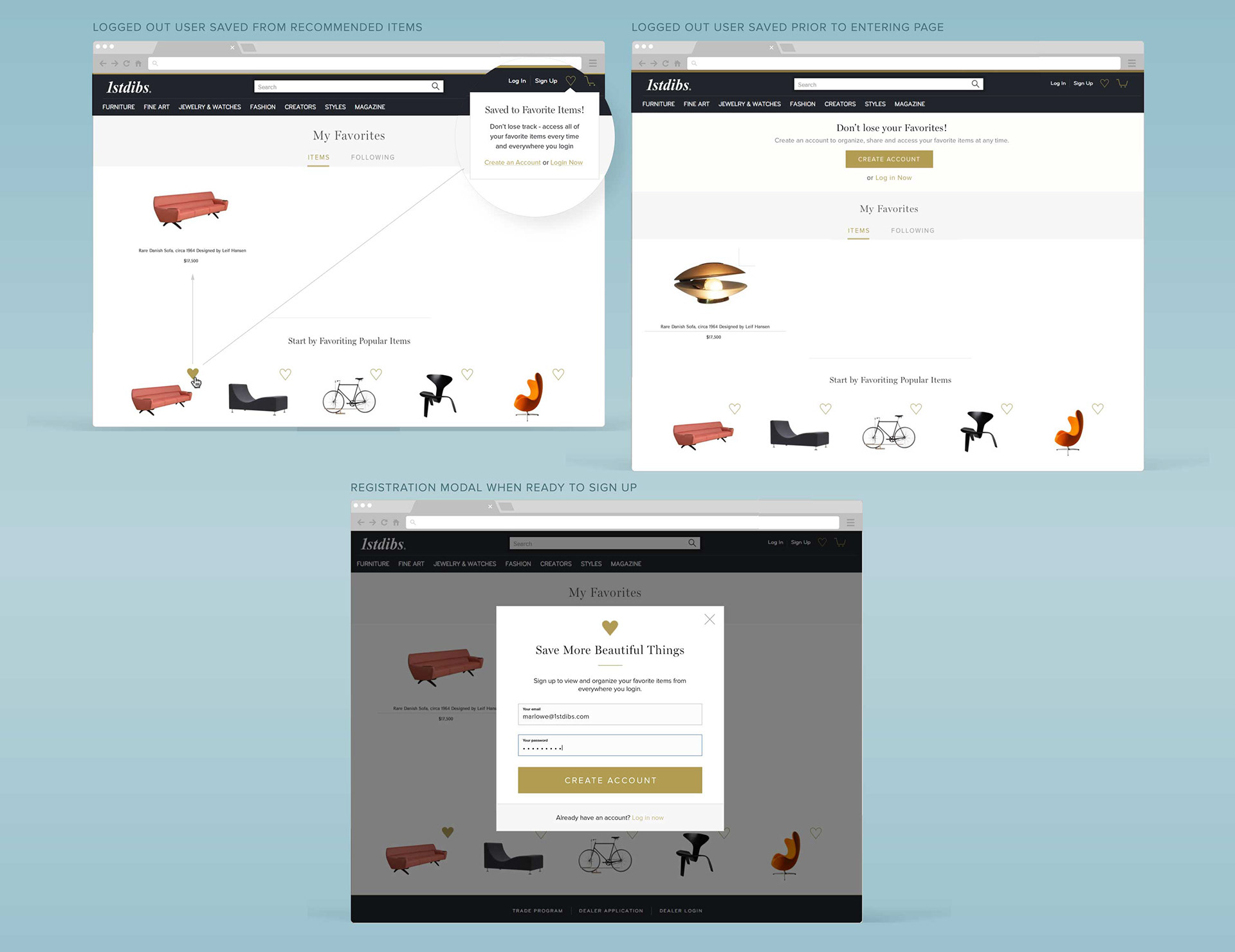 Callouts & Integrated Banners
Creating a personalization platform for growth and acquisition has been a large objective for 1stdibs. Therefore, introducing more features to allow a user to personalize their 1stdibs browsing experience was key to engaging users. However, these features needed to be 'called out' or acknowledged in order for them to be beneficial. Similar to the findings from the 'Quick save' project, it was clear that users needed to be better educated around ways they can browse and interact with the site in order to see items most relevant to their interests.
With that said, I established all the scenarios of 4 key user types. I evaluated what types of features they would be interested in and at what point in their visit it would be most effective to promote. Through analytics and conducted usability tests, we found that users were not understanding the reason for 'following' something, or even what would happen if they saved an item. 
A majority of our users come to 1stdibs to look for something very rare, one-of-a-kind. In this case, they want to be alerted when the item they are specifically looking for is listed and becomes available. This is where the follow search banners came into play. I identified all the points at which a user would come to the end of their search, or possibly stuck in one that's not 'working for them' - whether it be through scrolling countless pages, limited search results, or retaining no results. I seamlessly integrated a 'Follow Search' button inside of a banner as an intuitive way for users to respond to this feature whenever they hit these types of banners.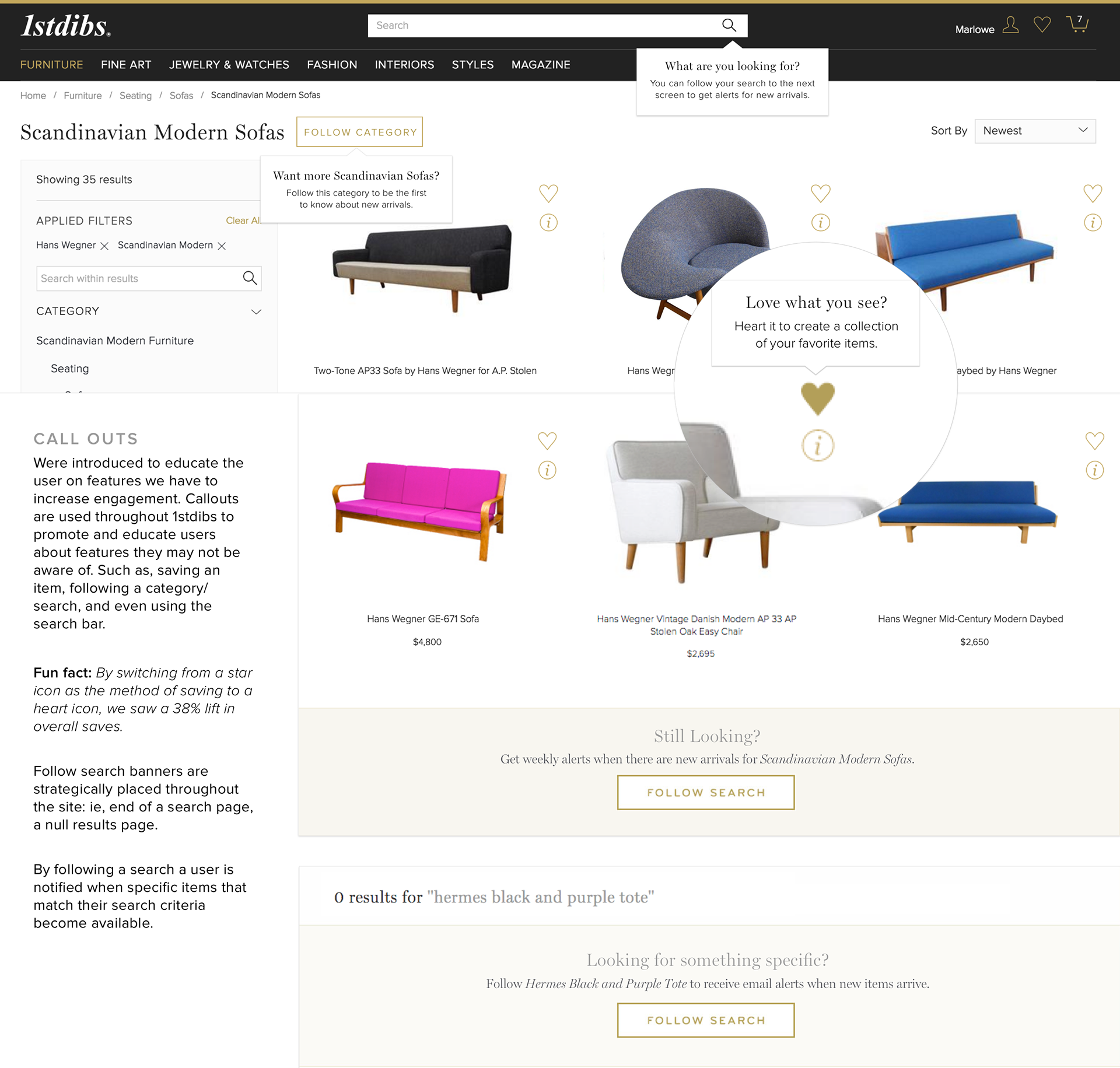 New Feature Tutorial: Trade User Benefits
Below is a prototype that I created. It is a guiding tutorial calling out all of the benefits available for Trade Members registered through the 1stdibs Trade program. It states everything this user type would want to know from requesting special prices, to identifying item details, and finishing with the account rep assigned to this Trade user.